Golden Beach Luxury Homes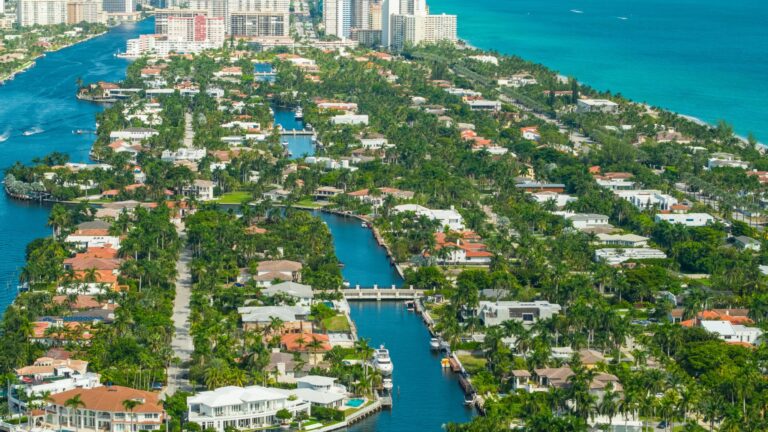 Surrounded by Aventura, Sunny Isles Beach and Hallandale Beach , the town of Golden Beach is a community of upscale homes. Golden Beach real estate properties are marked with an opulence of luxury and security – it has a very large police force despite its small size. Many celebrities like Ricky Martin, Bill Gates and Paul Newman maintain homes in Golden Beach . Properties in this area come in prices ranging from 1.5 million to more than 20 million.
Aside from its obvious lavishness, Golden Beach is also conveniently located within range of various amenities of the city, like the Miami International Airport, which lies only 18 miles away from the town, and the Fort Lauderdale International Airport. Plenty of shopping boutiques, like the Shoppes of Bal Harbour, with high-end apparels are also within range, making Golden Beach real estate properties one of the sought after luxury homes and the community, a veritable shopping hub in the state.
Golden Beach is also the only neighborhood that features exclusive access to a private beach on the sprawling coast of the Atlantic. Residents of the community also enjoy dusk-till-dawn entertainment from three on-site amusement parks, including the South/North Park, Beach Pavilion and John Tweedle Park, which features basketball and tennis courts, picnic shelters and playgrounds. If you are especially interested in this gated and pet-friendly community, visit our list of Golden Beach real estate properties for premier the luxury home collection.